Managed Firewall Services
MANAGED DISTRIBUTED FIREWALLS
One of the more common and basic security layers is the Firewall layer. This layer allows the enforcement of access policies in the perimeter built around the corporate network.  Firewalls are also used for other purposes, such as connecting remote locations together for site-to-site links, or allowing users access to internal networks from outside the corporate perimeter.
Firewalls have evolved over time to offer additional capabilities aside from connectivity and access control. Firewall appliances became smarter by being able to offer additional security features such as SSL decryption, Deep packet inspection on Next Generation Firewalls (NGFW), Virus scanning, URL Filtering and more.
A corporate network structured by Firewall appliances, is a great challenge for IT when it comes to Deployment, Maintenance, Management and Monitoring, as it requires a highly skilled level of personnel in order to keep the business secure and optimized. The challenge is even greater when office locations are spread around the world.
All Firewall solutions from any leading vendor such as Checkpoint, Palo Alto, Fortigate, Cisco and more, all pose the same challenges to corporate when it comes to the hassle and overhead they impose for Deployment, Management and Maintenance.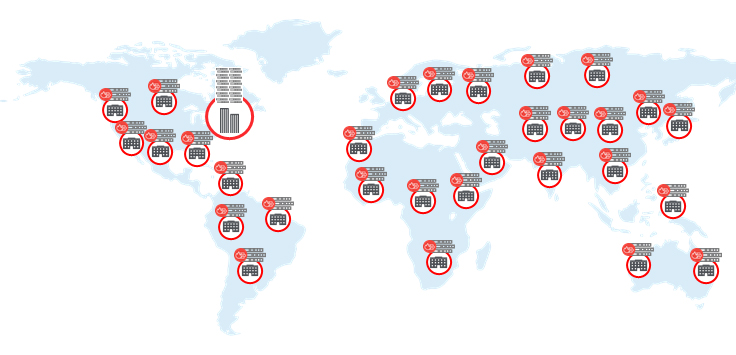 DEPLOYMENT CHALLENGES:
Requires pre-configuring each box and testing on a lab environment
Requires a physical and global distribution operation
Requires on-premises hands-on for installation
MANAGEMENT AND MAINTENANCE CHALLENGES:
Requires manual configuration changes
Difficult to enforce single global company policies across all locations
Requires day-to-day event log monitoring
Requires complex operations and scheduled down-times for software upgrades maintenance
Requires routine track of software and security updates
Requires routine track of connectivity, resources and performance
Troubleshooting and debugging requires highly skilled personnel
BUDGET CHALLENGES:
Operating expenses (OPEX) are massive, and sometimes not taken into account upon purchase
OUR SOLUTION:
Corporate IT teams, often limited with their man-power resources and skill, are constantly overloaded with such routine Firewall tasks, and struggle to keep up with the need to manage time efficiently, and at the same time perform critical roles of business continuity and security.
We offer our customers a complete managed solution, taking the entire operation off of corporate IT teams desk. our service includes an end-to-end solution for Deployment, Maintenance, Management and Monitoring of all branch Firewalls, around the world, 24/7, by our team of certified Network and Security Engineers.
We offer a complete overview of the current Network and Security topology and understand requirements
We produce a customized architecture design tailored for business needs
Our operations team will take care of last mile connectivity
We take care of deployment, logistics and remote hands-on
Our Network and Security engineers provide 24/7 is exceptional technical support
We take full responsibility for controlled maintenance for software upgrades tasks
We handle any request for expert services for requiring routine configuration changes and general inquiries
Our NOC team will monitor the entire infrastructure 24/7, correlate and alerts of global events and logs
24/7 proactive monitoring of device availability
Our Security experts produce periodic overviews and reports of company policies for security best practices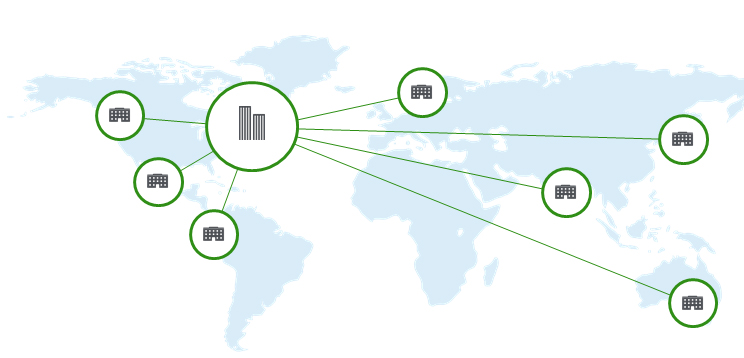 BENEFITS:
Solution tailored for specific business needs. no oversized hardware
Benefit from a Network Architect creating the ideal topology
Quick and easy, hassle-free operation of logistics for deployment to all remote sites
One stop shop for an technical support Task, Request, Advisory or global policy enforcement
No more worrying about the latest updates to keep up with, and scheduling maintenance for upgrades
Peace of mind knowing Security Analysts monitor your event logs and alert proactively
Effortless monitoring of all network availability 24/7
Always know where you stand as far as Security, Performance and availability
Our managed services offer a one-stop-shop solution tailored for every unique business use-case. We offer our customers the peace of mind in which the business functions in an optimized and efficient manner, to ensure cost-effective business continuity, security and great end-user experience.
Want to hear more about our security solutions? Use the contact form, and we will contact you soon.